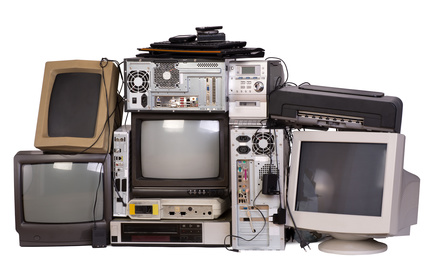 This is a guest post by Staci L. Redmon, President and CEO of Strategy and Management Services, Inc. (SAMS).
Sometimes it's said that Amazon is the only truly modern organization. Because it was founded on the Internet and never had the traditional limitations of a brick-and-mortar business, it could afford to develop and fully embrace technological innovation when it came.
Most of us aren't Amazon. There are limitations on how much contractors can adapt to technology or use it effectively – and that's okay. But as federal IT spend increases, businesses in the public sector are called upon to take stock of their organizational structure, highlighting areas where innovation and better planning can make a difference.
Here are five of the most common struggles we have identified in our clients:
1. Too much data, not enough insight
Today, organizations are swamped in data from multiple sources, including IoT, CRM, web analytics, social media and more. 73% polled say they struggle to use it effectively.
Why it hurts
In the first place, contractors are paying for everything they collect, and they're paying even more to store it. Second – even if they forego collection altogether – they miss out on the many insights that data can provide.
How to fix it
Using data effectively requires two steps:Efficient collection and storage, such as cloud, hybrid cloud
Efficient collection and storage, such as cloud, hybrid cloud or data lakes
An analytics strategy to extract useful information
An analytics strategy to extract useful information
The best data strategy will vary from business to business, requiring human expertise for optimization and refinement.
2. Deprecated systems
We know that technology changes at the speed of light. When organizations get used to a certain workflow, they often stop moving forward and systems become outdated. As a result, some U.S agencies are still depending on Windows 3.1 and floppy disks.
Why it hurts
80% of IT professionals say that outdated tech holds them back. Customers and clients will move forward even when a business does not, thereby slowing down operations, creating customer experience (CX) issues, and lowering productivity in the workplace.
How to fix it
Systems must be updated on a periodic basis to prevent disruption, ensure continuity of operations, and lower expense. Having an enterprise IT strategy and C-level tech officers ahead of time will significantly reduce blind spots.
3. Technical debt
When contractors fail to adopt new technologies, they accumulate "technical debt," an abstract measure of the expenses they will inevitably have to pay as a result.
Why it hurts
While a business lags behind, it exponentially loses ground in terms of potential profit; it also loses market share to competitors who modernize in the same time frame. Technical debt is thus more costly than an initial investment in new technology.
How to fix it
Organizations must stay ahead of technical trends to avoid debt and minimize future expenses. However, that does not mean they should invest in every new trend – research, strategy and careful observation should inform all business transformation efforts.
4. Underutilized assets
Contractors are often unaware how much they can accomplish with a single solution; both software and hardware are underutilized, and features go ignored.
Why it hurts
Underutilization leads to redundant costs, as businesses invest in multiple solutions which they could consolidate into one. Given power, training and licensing fees, the costs add up quickly.
How to fix it
Ideally, organizations will choose optimized solutions during the Enterprise Architectural Planning (EAP) phase which won't call for redundant investments. Afterwards, they should consult with their vendors carefully to assess the extensible functionality of every asset they acquire.
5. Lack of expertise
According to a recent Gartner press release, talent shortage is emerging as the top risk for organizations in several categories – among them, cloud computing, data protection and cybersec.
Why it hurts
The majority of technological pain points result from a lack of technical executives or experts, leaving organizations vulnerable to their own mistakes, questionable investment decisions and attacks from the outside.
This issue is especially serious for government contractors who are often responsible for managing confidential data: regulations and auditing add an extra layer of risk for any careless decisions.
How to fix it
An organization should make sure that experts are involved in all the decisions it makes by:
Hiring and retaining elite talent in every major area of their infrastructure
Positioning one or more C-Level executives (CIO, CTO, CISO, etc.) to oversee continual development
When all else fails, consulting with external experts for guidance and an outsider's perspective
For peace of mind in an organization's continual stability, nothing can rival regular assessments from those who know what they're doing.
Planning for Longevity
In 2019, technology is the lifeblood of a business: it shapes client interactions, management, teamwork and productivity across the board. But while it may come with upfront costs, it pays in longevity and success for the long term.
As technology changes, a business must be prepared to change with it, and that means – among other things – enterprise-level planning, good investment strategy, and a dynamic organizational structure. Staying modern is hard, but not impossible for a contractor who always aims at improvement.
Staci L. Redmon is President and CEO of Strategy and Management Services, Inc. (SAMS), an award-winning and leading provider of innovative operations, management and technology solutions in a variety of public and private sector industries and markets. SAMS is based in Springfield, VA.