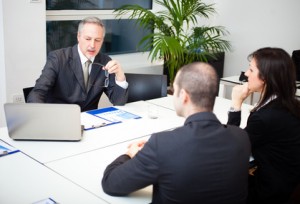 In a previous post, Cheree Warrick shared her expert tips for how to write a bankable business plan. These types of business plans are not just necessary to raise capital, but to attract people to your company.
I asked Cheree for her thoughts about how a business plan is such a key messaging tool.
An investable business plan can articulate your competitive advantage to three important audiences:
Customers – No matter what the size of your business, you must be able to  communicate the value of your company to customers and prospective customers. It's important to know who you're serving and not serving – to niche yourself and dominate that niche. Too many business owners want to include everyone as potential customers rather than really targeting their message to a distinct group. A lot of times you can make more money in smaller niches than larger, more general niches.
Employees – To get and retain the best talent, you must be able to express your vision and ensure everyone working together towards that vision. The more chaos in a company, the less profits it earns.
Shareholders – If you're a solopreneur, you're the only shareholder, but for a Fortune 500 this might be an enormous group. This category also includes advisory board members who may be able to open doors for you in your industry.
Your message must always balance between making sure each of these three groups get what they want and need to be satisfied. The way you deliver the plan, or portions of the plan, may be different for each group.
Note from Bill: A good business plan is the strategic blueprint that tells you what are you focusing on, so you're not trying to imitate another company or market to every place in the government.
Thank you again to Cheree Warrick of 1 Billion in Financing for these practical tips. The goal of 1 Billion in Financing is to help 1,000 entrepreneurs raise over $1 billion in capital for their growing enterprises by writing business plans that banks approve. For more information, please visit http://1billioninfinancing.com/.