About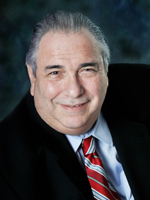 The purpose of this blog is to provide an experienced perspective to companies that are trying to do business with the federal government, amidst a very difficult economic marketplace of declining federal budgets.
Who am I to be offering this experience? I'm Bill Jaffe, a co-founder and the Executive Vice President/General Manager for TAPE. Prior to TAPE, I had more than 25 years of consulting, management and commercial executive-level industry experience, with more than 20 years in the federal sector as a program and project manager, business developer, and senior division executive.
You can read more about me on the TAPE website, but what you really need to know is that I've taken three different companies to the top 5 of the Washington Technology Fastest Growing Companies list. I've learned a thing or two about success, and I want to share them with you via this blog.
Now that you know more about me, I'd like to hear from you! You can add your comments to a specific post, send me a note via the form below, or follow me on LinkedIn or Twitter.
---