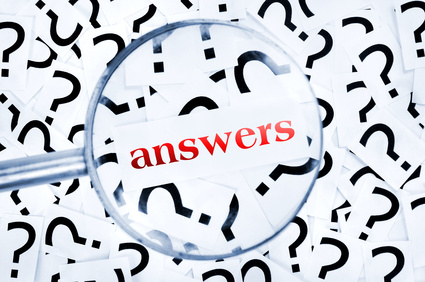 In January 2013, I introduced you to an online resource from the federal government that was designed to equip businesses with the best tools and information available to support innovation and job growth in the 21st century.
Recently I contacted Matt Falls of http://BusinessUSA.gov to find out how the site has evolved since then, and what small business owners need to know about using it effectively.
How has the site been doing? (How many users, visits, etc.) 
Users, visits and content subscribers have all grown over 100% in the past fiscal year. See table below for more detailed info.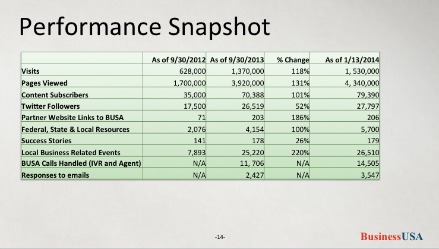 What response have you had from the people who have used the site? 
End users are very enthusiastic, as well as state and local economic development organizations (EDOs). We have had a substantial increases in inbound links from local EDOs over the past year, which has helped in terms of our search rankings.

How are small business owners using the site, and can you share any success stories? 
Many small business owners use the site and we have an overwhelming interest from people who want to start a business. As of now, we have no way of tracking success stories. We are working with Presidential Innovation Fellows to develop My USA, which will allow for personalization of BusinessUSA, and, among many other things, will give us the ability to track the progress and successes of end users. 
BusinessUSA does publish success stories of its partners, which you can browse here: http://business.usa.gov/search/site/*?f%5B0%5D=bundle%3Asuccess_story
How has the site evolved based on feedback from users and/or new goals or initiatives? 
BusinessUSA uses an agile development methodology, which allows the site to evolve based on user feedback. Our technology approach includes the commitments to evolve project priorities based on customer needs and feedback, schedule rapid releases to deliver features and evaluate results, and track issues actively to triage appropriately within resource constraints.
Is there anything else you want small business owners to know about how to use the site? 
We have added a direct support feature to BusinessUSA. Businesses can submit a question to BusinessUSA here: http://help.business.usa.gov/ics/support/ticketnewwizard.asp?style=classic&deptID=30030& and it will be answered within two business days.

Businesses can also speak directly to me (Matt Falls) by calling 202-276-3703. I'm happy to discuss any business situation and provide ideas for consideration.
Thanks for the update, Matt! I encourage people to check out the http://BusinessUSA.gov site and make use of its rich collection of resources and direct guidance. You can also follow them on Twitter for news, updates and other tools for your business success.