This is a guest post by Judy Bradt, CEO of Summit Insight LLC.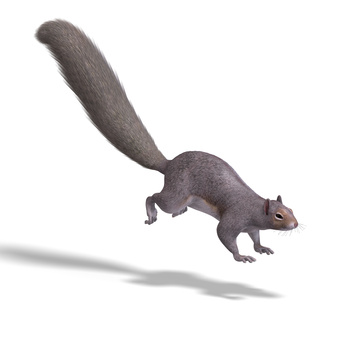 By the time federal small business contractors start to have some success, they've gained a certain amount of self-awareness. Which is to say, they often know what's wrong, they just don't know how to fix it.
"We need to stop chasing squirrels."
That is the most common woe I've heard recently, from executives in industries that span professional engineering to facilities management. My response? Yes, you do!
What are the squirrels they are talking about? Why, opportunities, of course. And, boy, if there's one thing the federal government has no shortage of, it's opportunities.
OSDBU event! Veteran Business Owners Conference! Sources Sought! Vendor Outreach Session! HUBZone Day! Industry Day! Site Walk-through! Draft RFP! PTAC Briefing! SBA Matchmaker! Prime Vendor Meet-and-Greet! And there's this guy you should meet, maybe they need a teaming partner like you. And, whoa, did I see an RFP deadline sail past? Where did that go?
On any given day, there may be no fewer than a dozen brand new top priorities landing in your inbox or delivered face to face. Of course this is on top of the priorities that came along the day before. And they're all opportunities. Every one of them. For someone.
How can you tell which opportunities are really for you, without missing out?
First, relax. It's time to accept a couple of simple truths.
Whether or not you run after everything, you're probably going to miss some things.
The good news is that very few of these things are a once-in-a-lifetime federal contract opportunity that is gone forever.
The better news is that if the opportunity is truly a good fit for you, you'll have plenty of notice; the buyer who knows you, likes you, and really wants to see your offer when she's ready to buy has also let you know what to watch for and when.
Next, you'll get the most value from any federal outreach event when you've had time to research the host agency or prime contractor, find out what they buy, and given some thought to what problem your company's products or services might solve for them.
If you haven't had time to do your homework before attending one of those events, and are just so hungry for business that all you have time for is to cruise through and do some brute force networking, you're not just wasting your time once. You'll waste it twice: first by attending the event in the first place, and, second, by following up with dozens or even hundreds of people who aren't any kind of prospect for you at all.
There is an easy antidote to a squirrel infestation. It's called focus.
Do you know which three federal agencies represent your best prospects? Write those down. Then, when anything outside of those three agencies crosses your path, set it aside for a time when you can think clearly about how or why straying from your focus is justified.
Next, think about lead time and relationships. Just because you feel desperate for business and cash flow does not mean that the right answer is to go crazy writing proposals until something sticks. Exactly the opposite is true. If you're feeling a cash flow crunch, then carefully marshaling your resources, including staff time that goes into bid and proposal, is absolutely critical for survival.
If the first time you find out about an opportunity is on an electronic noticeboard, it's almost certainly too late. Paradoxically, these are some of the juiciest, biggest distractions. "We could throw in a proposal and maybe we'll win," is one of the biggest distractions of all.
Instead, ask yourself two questions:
How well do I know this customer and this agency?
How well do they know me?
If you are fitting into an agency where you don't know the people, and they have never heard of you, your proposal looks to them like a great big ball of risk. Risk, in case you weren't clear about that, is a bad thing, and certainly a disincentive to favorable consideration of your offer.
In short, pay attention to the "squirrel" instinct, but not perhaps for the reason you have been. Instead of thinking about that distraction as a reason to run off in a new direction, think of it as a warning sign to slow down, stop, and figure out why you are thinking that way, and what kind of response is best aligned with your focus and your goals.
This post originally appeared at http://www.summitinsight.com/blogs/got-squirrel-brain-get-fast-cure-federal-business-frenzy and was adapted and reprinted with permission.
Judy Bradt is the CEO of Summit Insight LLC and author of Government Contracts Made Easier. For 25 years, Judy has worked with her clients on business strategies to win government contracts. Judy blogs at http://www.summitinsight.com/blog.