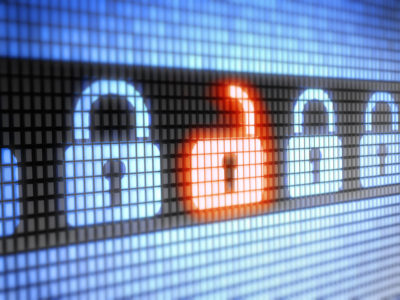 This is a guest post by Isaias "Cy" Alba, IV of PilieroMazza, PLLC.
Note from John: Seems like the list of action items for us small business folks is forever growing. With CMMC looming and now this requirement in place we must make sure we are ever vigilant to protect ourselves and our most important clients. This one requires the annual SAM reps and certs BUT also requires we conduct these repeated, reasonable inquiries throughout the contract performance. This one may not be so onerous…especially after the initial review of assets and services.
If you have not viewed PilieroMazza's prior client alert and webinar on the implications of the new prohibition on the use of certain Chinese telecommunications and video surveillance equipment, we highly recommend you do so before reading this article as it will provide helpful background and information which we will not rehash in this article. You can find that content here and here, respectively.
The FAR Council released a new interim rule, effective October 26, 2020, allowing federal contractors who already certified in SAM, pursuant to the new FAR 52.204-26, that they "do not" use the prohibited equipment or services to update that certification only once a year instead of in conjunction with every proposal or bid pursuant to FAR 52.204-24(d)(2). Pursuant to this interim rule, FAR 52.204-26(c)(2) adds the following representation, which will be included in all contractor's SAM representations and certifications:
After conducting a reasonable inquiry for purposes of this representation, the offeror represents that it [ ] does, [ ] does not use covered telecommunications equipment or services, or any equipment, system, or service that uses covered telecommunications equipment or services.
While the FAR Council has billed this as a change to ease the administrative burden of having to conduct repeated "reasonable inquiries" prior to certifications on each bid or proposal, this rule does NOT change the ongoing reporting requirements during contract performance which are, arguably, the most onerous part of the new Section 889 compliance regime.
Specifically, clients are already asking me about how this impacts the reviewing and reporting requirements of FAR 52.204-25, and whether this is still required if they take advantage of the new FAR 52.204-26 annual reporting. Unfortunately, the answer is "YES," the constant monitoring and reporting during all federal contracts required under FAR 52.204-25(d) still applies.
This means that even if a contractor has made the new FAR 52.204-26 certification in SAM, they still have to closely monitor the performance of themselves, employees, and subcontractors to ensure that none of the prohibited equipment or services are used or delivered on any federal contracts. If such use or delivery is found, the one-day required disclosure and the ten-day follow-up disclosures still apply in full force.
Thus, while this new interim rule is helpful to ease the burden of having to perform a "reasonable inquiry" prior to every bid or proposal, it does not alleviate the eternal vigilance that all federal contractors must now undertake to comply with the full application of Section 889 of the 2019 NDAA.
Please contact Cy Alba, the author of this client alert, or a member of PilieroMazza's Government Contracts or Cybersecurity & Data Privacy groups with inquiries.
This post originally appeared as a PilieroMazza Client Alert at https://www.pilieromazza.com/far-council-issues-new-interim-rule-on-section-889-prohibitions-on-using-chinese-telecommunications-and-video-surveillance-equipment/ and was reprinted with permission.