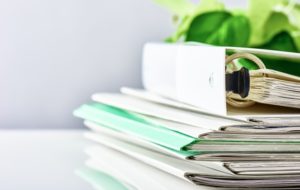 This is a guest post by Alice Lipowicz, editor, Set-Aside Alert.
A recent federal audit that found nearly 90% of sole-source contracts awarded to Women-Owned Small Businesses (WOSBs) were improper is getting significant pushback from the Small Business Administration.
The report by SBA's Acting Inspector General (OIG) Hannibal Ware said four of the five recommendations it made were left unresolved by the SBA.
Most significantly, the SBA and the OIG aired more broadly their disagreement on whether WOSB sole-source awards currently are allowed at all.
While Congress approved authority for such awards in the 2015 National Defense Authorization Act, the SBA and OIG interpretations of the law clash.
The OIG says Congress authorized such awards on the condition that a formal WOSB certification program would be in place.
The SBA, on the other hand, "disagrees with the view that the NDAA of 2015 expressly or implicitly required SBA to establish a certification program concurrently with the sole source authority set forth in the NDAA," Robb Wong, SBA's associate administrator for government contracting and business development, wrote to the OIG.
Legal risks
The ongoing conflict about the current legality of the WOSB sole-source awards potentially is risky for small business contractors.
The disagreement may discourage contracting officers from making WOSB sole-source awards. The dispute potentially could be raised in a protest or a court case in an attempt to overturn a WOSB sole-source award.
The SBA currently plans for a formal WOSB certification program to be launched in January 2020. The OIG is urging strongly that the deadline be moved up to June 2019, which the OIG said was previously the launch date set by SBA.
The SBA also accused the OIG of errors in its data and also went on to describe "unique and complex" problems and "structural issues" in the WOSB program, owing to requirements in the law that created the program.
OIG report
The audit found that 50 out of 56 sole-source WOSB contracts reviewed–or 89%–were non-compliant. Those improper contracts totaled $52 million. Irregularities included companies with incomplete or no documentation and contracts awarded in incorrect industries.
As a result, the government's WOSB achievement may be "overstated," the report said.
The inspector general made five recommendations for improvements. SBA resolved only one.
On the OIG's advice to initiate debarments of WOSB firms that violated rules, the SBA said it would complete those actions by September 2020. OIG said that is too late.
Also unresolved was a recommendation for SBA to take a more active role in correcting errors in procurement data from other agencies. Wong said that recommendation was "vague" and not likely to help.
The OIG also wanted SBA to conduct quarterly eligibility reviews of all newly-certified WOSBs and EDWOSBs. That was unresolved. The Women Impacting Public Policy group said they found that recommendation "demeaning" because it applies only to women-owned firms.
SBA's comments
Wong, in his OIG letter, was critical of the report's reliance on Federal Procurement Data System-NextGen data, which he said is prone to human error. "SBA's OIG has not verified that the actions recorded in FPDS are actual contract award actions, or actual sole source awards," he wrote.
SBA reviewed the OIG's data for 17 contract actions for which allegedly no documents were on file. Of those, five contracting officers acknowledged they had misclassified the vendor as a WOSB, Wong added.
Furthermore, Wong said the OIG had not taken into account the multi-faceted problems and "structural issues" of the WOSB program, as established by law and regulation.
He noted that WOSB and EDWOSBs set-asides are the only ones limited by NAICS industry codes. Also, it is the only program that, by law, requires participants to provide documents to three government databases certifying their eligibility as WOSBs or EDWOSBs. Contracting officers must review the documents.
These rules have been confounding, Wong wrote, adding that most firms and contracting officers are not aware of the need to submit or review such documents.
Those issues have contributed to "limited success" in the WOSB program, and should have been given more weight in the OIG's evaluation, according to Wong. Wong did not respond to Set-Aside Alert's request for further comment.
More information:
OIG report
WIPP statement
Copyright © 2018 by Business Research Services Inc. Story reprinted with permission from June 20 edition of Set-Aside Alert. Founded in 1992 Set-Aside Alert is the only comprehensive news and information source focused solely on small business federal contractors. Check them out at www.setasidealert.com. The publisher Business Research Services is a veteran-owned small business.