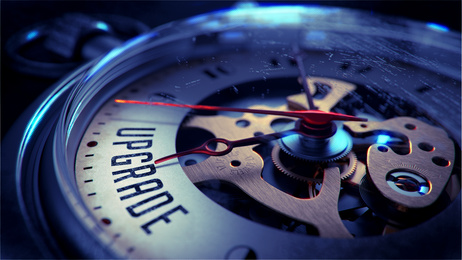 U.S. Senators John McCain (R-AZ) and Carl Levin (D-MI), Ranking Member and Chairman of the Permanent Subcommittee on Investigations (PSI) recently released a bipartisan report, Defense Acquisition Reform: Where Do We Go From Here? A Compendium of Views by Leading Experts. You can download the report from the Homeland Security & Governmental Affairs website.
In the opening of the document, they summarize the sentiments of the experts – 31 current and former officials in the procurement world – and identify four themes. I believe these four themes have applicability for acquisition across the federal government.
This is not about the traditional incentives that we use like giving people more money. Yes, there are opportunities for bonuses for federal employees, but this is a more subtle problem that goes back to a key principle we've talked about before, which is that people pay attention to the metrics by which they're measured.
If we want a better acquisition process, we need to measure better things.
We talked recently about the interplay between education, certification and experience, and this is the same problem. At the government they're concerned about experience, because it translates directly into better acquisition actions and service.
On the other hand, there are places you can get education and certification in acquisition activity, including one sponsored by the Department of Defense, along with other agency programs such as the VA Acquisition Academy.
Fundamentally the biggest problem is do you want certifications, experience, and/or (and what is the trade-off) education?
In the case of an acquisition workforce, you have to be aware that you're not likely to get, for example, an expert in jet airplanes, let alone war planes, to become your contracting officer, even though you're going to wind up spending literally billions of dollars to create those airplanes.
I completely agree that this is a big problem across the board. All too often, the requirements are inadequately specified, which means that as soon as you actually start a project, you're kept busy figuring out what you really need, as compared to what the RFP said you'd need. And every time you get into that kind of mode, costs expand exponentially.
#4 – The role of the service chiefs in the acquisition process
This is more of an organizational issue, pointing out that better acquisition procedure is not just a procurement problem; it is an operational problem and a procurement problem. That means the joint chiefs of staff have to be involved in the procurement process, and with improving the procurement process.
We'll take a deeper look at some of these themes in upcoming blog posts. Stay tuned!