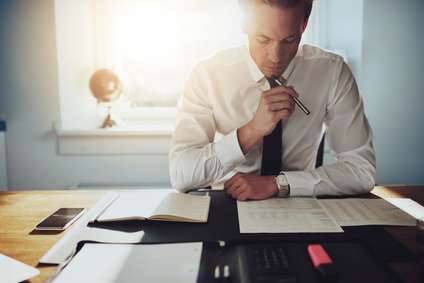 This is a guest post by Jerry Miles of Deale Services LLC.
After all of your hard work winning a bid protest, a recent Government Accountability Office ("GAO") opinion suggests that the work is not yet over. More than that, it suggests that you should have started your work early on in the bid protest process.
In Cascadian American Enterprises—Costs, B-412208.6, July 5, 2016, the GAO addressed this issue head on, to disastrous effect on the contractor. CAE was a small business which won a protest against the Army Corps of Engineers in a small business set-aside procurement.
To support its request to the GAO to recommend the amount it should be reimbursed by the agency, CAE attached a one-page invoice, with three line items, in the amount of $53,160. This included "234 hours for 'Protest Sept. 30, 2015-Feb. 5, 2016,' at a rate of $150 per hour for a total of $35,100, and 120 hours for 'Response to Agency Report,' at a rate of $150 per hour for a total of $18,000. Id. The third line item was for "Miscellaneous material costs [for $60]."
Several times, the agency responded that the request for reimbursement was not adequately documented to allow the agency to determine its reasonableness and made request for more information and an explanation of the hours expended on the protest. CAE responded to each request with slightly more detail.
The GAO reiterated previous rulings that "a protester seeking to recover its protest costs must submit evidence sufficient to support its claim that those costs were incurred and are properly attributable to filing and pursuing the protest."
Noting that the burden of proof is on the protester, the GAO states that "[at] a minimum, claims for reimbursement must identify and support the amounts claimed for each individual expense (including cost data to support the calculation of claimed hourly rates), the purpose for which that expense was incurred, and how the expense relates to the protest before our Office."
In denying the claim for reimbursement, the GAO noted that, even though CAE was a sole proprietorship, "CAE has nonetheless failed to provide any documentation or detail sufficient to support the claimed 321 hours spent on the protest." GAO further noted that "CAE's owner asserts that he 'did not take any notes about the time spent on which day doing what' and therefore provides mostly generalized statements." In addition, the GAO stated that the claim failed to provide cost data to "establish that the claimed hourly rates reflect actual rates of compensation."
Takeaways from this decision
Beginning with the moment you start to consider protesting a procurement, take contemporaneous notes regarding all protest-related tasks you perform so that you can provide substantiation of the hours you claim to have worked on the protest. This should not only be done by you and, of course, by your attorneys, but also all others working on the matter.
Include specific cost data in your claim. That is, include support for the cost of each expense and demonstrate support for your hourly rates expended on the protest. Notate how each expense relates to the claim for reimbursement.
This post originally appeared on the Deale blog at http://www.dealeservices.com/uncategorized/bid-protest-recovering-protest-costs/ and was reprinted with permission.