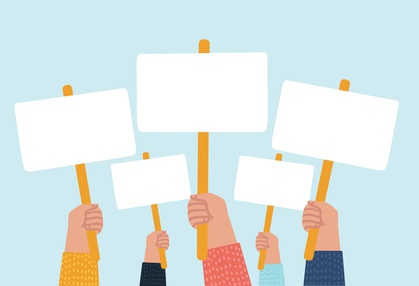 In his post outlining SBA's significant changes to its small business regulations, Sam Finnerty had this to say about a change to when you can protest an award that involves an ostensible contractor:
"SBA is proposing to amend its regulations to allow an unsuccessful offeror, SBA, or a contracting officer to protest a socioeconomic set-aside or sole source award to a prime contractor that is unduly reliant on a small, but not similarly situated subcontractor (i.e., ostensible subcontractor affiliation). By way of background, an ostensible subcontractor is a subcontractor that is not a similarly situated entity (e.g., not a small business, SDVOSB, HUBZone, or 8(a)) and performs primary and vital requirements of a contract or a subcontractor upon which the prime contractor is unusually reliant. In such cases, assuming that an exception to joint venture affiliation does not apply, SBA will treat the small business prime contractor and its ostensible subcontractor as joint venturers and, therefore, affiliates. And, if the "joint venture" is other than small, the prime contractor is ineligible for award due to this affiliation.
Notably, however, under SBA's recently enacted joint venture regulations, a joint venture receives an exception from affiliation if both venturers are small under the applicable NAICS code. This means, for example, that if an SDVOSB contract is awarded to an SDVOSB company and that company subcontracts most or all of the actual performance to a business that is small for the applicable NAICS code, but not an SDVOSB (e.g., a generic small business, HUBZone, 8(a), or WOSB), there is currently no way to protest the awardee on the basis of ostensible subcontractor affiliation. Indeed, since both the prime and the subcontractor are small businesses, even if they are deemed a "joint venture," they are exempt from a finding of affiliation.
To address this type of outcome, under the proposed rule, an interested party would now be able to protest the status of such an awardee, and SBA would evaluate the relationship between the prime and its subcontractor under the ostensible subcontractor rule. To that end, if SBA found that the subcontractor was an ostensible subcontractor, it would treat the arrangement between the contractors as a joint venture that is not subject to an exemption from affiliation."
Bill's comments: So in an ordinary circumstance, a set-aside vendor who bid on a job that's been set aside can protest if the vendor who won will be subcontracting the work to another company that does not meet the set-aside requirements – in particular, a large subcontractor.
What's been happening up until now, however, is that because of the joint venture rules about what's called affiliation, members of a joint venture become immune to this form of protests if they have an ostensible subcontractor affiliation.
These new rules will essentially bring the subcontractor relationships underneath the much more stringent new rules and regulations applying to joint ventures. By doing so the SBA is allowing more opportunities for protest, and this will be a significant change.