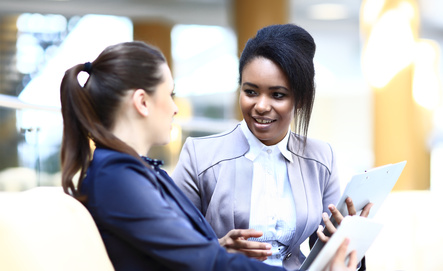 This is a guest post by Shelley Hall
Effective 24 Jun 14, DOD, GSA, and NASA adopted as final an interim rule amending the FAR to remove the dollar limitation for set-asides to economically disadvantaged women owned small business (EDWOSB) concerns and woman owned small businesses (WOSB).  As a result, COs may set aside acquisitions for competition restricted to EDWOSB concerns or WOSB concerns eligible under the WOSB Program at any dollar level above the micro-purchase threshold, provided the other requirements for a set-aside under the WOSB Program are met.
The Women-Owned Small Business (WOSB) Program, set forth in section 8(m) of the Small Business Act, 15 U.S.C. 637(m), authorizes Federal contracting officers to restrict competition to eligible WOSBs or EDWOSBs for Federal contracts in certain industries. Section 8(m) of the Small Business Act (Act) sets forth certain criteria for the WOSB Program, including the eligibility and contract requirements for the program. For example, the Act had stated that contracting officers could only set-aside a requirement under the program if the anticipated award price of the contract did not exceed $5 million in the case of manufacturing contracts and $3 million in the case of all other contracts. Recently, SBA had amended its regulations to adjust these statutory thresholds for inflation so that the anticipated award price of the contract awarded under the WOSB Program must not exceed $6.5 million in the case of manufacturing contracts and $4 million in the case of all other contracts.
Even with this adjustment for inflation, these dollar value restrictions on awards under the program limited a contracting officer's ability to set-aside contracts for WOSBs or EDWOSBs. As a result, Section 1697 of the National Defense Authorization Act for Fiscal Year 2013, Public Law 112-239, amended the Small Business Act and removed these dollar value limitations. Contracting officers may now set-aside any contract for EDWOSBs or WOSBS under the program if: (1) There is a reasonable expectation that, in industries in which WOSBs are underrepresented, two or more EDWOSBs will submit offers for the contract or, in industries where WOSBs are substantially underrepresented, two or more WOSBs will submit offers for the contract; and (2) in the contracting officer determines the contract can be awarded at a fair and reasonable price. The anticipated contract can be for any dollar amount.
While this is good news for EDWOSBs and WOSBs, it is also good news for the government.  The Federal government consistently fails to meet the statutory 5% goal for WOSBs. The purpose of the WOSB Program is to assist agencies in achieving the statutorily mandated 5% government-wide goal for procurement from women-owned small businesses. By removing the limitations on the dollar amount of a contract award that can be set-aside for WOSBs or EDWOSBs, the SBA will be clarifying that there are more contracting opportunities for WOSBs, which should result in more contracts being awarded to this group of small businesses.
This post originally appeared on the Skyway Acquisition Solutions blog at http://skywayacquisition.com/good-news-edwosbs-wosbs/ and was reprinted with permission.
Shelley A. Hall has over 30 years' experience with DOD.  Her experience runs the gamut across the spectrum of government contracting from commodities and services, commercial and non-commercial, simplified acquisition procedures, foreign military sales, systems, to major source selections.  In her current job, she holds an unlimited Contracting Officer warrant and serves as a Procurement Analyst for a variety of range and launch support contracts.  Shelley also works as a consultant for Skyway Acquisition Solutions.