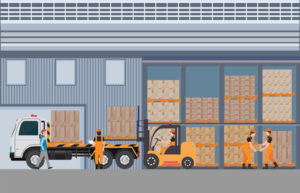 On January 24, 2018, a final General Services Acquisition Regulation (GSAR) rule was issued that incorporates order-level materials (OLMs) into the Multiple Award Schedule (MAS) program. On selected schedules, agencies can now acquire not just the products and services they've come to rely on from GSA, but also the associated items required to make use of them at the order level.
From GSA: "OLMs are supplies and/or services acquired in direct support of an individual task or delivery order placed against a Schedule contract or BPA. OLM pricing is not established at the Schedule contract or BPA level, but at the order level. Since OLMs are identified and acquired at the order level, the ordering contracting officer (OCO) is responsible for making a fair and reasonable price determination for all OLMs.
OLMs are procured under a special ordering procedure that simplifies the process for acquiring supplies and services necessary to support individual task or delivery orders placed against a Schedule contract or BPA. Using this new procedure, ancillary supplies and services not known at the time of the Schedule award may be included and priced at the order level."
So what are the new benefits of this policy, and why should you care?
OLMs increase the flexibility of contracts using the various GSA Schedules, especially the ones that focus on services, to provide a total solution to meet the actual customer requirements.
OLMs reduce customer agency procurement/administrative costs and makes leveraging GSA Schedules that much easier – of course GSA likes this because they get the order through the MAS, along with any associated fees (the downside is that the company gets OLM "revenue," which generally is just a pass-through fee, not a profit margin, and therefore is using up revenue).
Contracting officers are happy because it reduces contract duplication by eliminating the need to set up new commercial IDIQs and/or open market procurements for ODCs ("Other Direct Costs").
OLMs potentially eliminate the need for Government Furnished Equipment (GFE), and anything that reduces the burden on the customer/contracting officer to track things is HIGHLY desirable.
Contracting officers like the fact that MAS terms and conditions apply to OLMs, which ensures customer buys are compliant with FAR and other guidelines.
As a contractor, how do you include OLMs under a Schedule order?
The special ordering procedures are contained in General Services Administration Acquisition Regulation (GSAR) clause 552.538-82 Special Ordering Procedures for the Acquisition of Order-Level Materials, which may be incorporated into contracts under OLM-authorized Schedules. This clause, along with a dedicated Special Item Number (SIN) for Order-Level Materials, allows ordering activities to include OLMs in Schedule orders.
It is important to remember:
Prices for OLMs are not established in the Schedule contract or BPA.
OLMs are established and acquired at the order level, and the ordering activity contracting officer is responsible for making the determination that prices for all OLMs are fair and reasonable.
OLM procedures may be used to purchase OLM products or services to support delivery orders (products) or task orders (services) under authorized GSA Schedules.
OLMs may be added to any order-type, i.e. Firm Fixed-Price, Time & Materials (T&M), or Labor Hour. However, the OLM CLIN (contract line item number) must be T&M, but it can be the only T&M CLIN on the order. i.e., OLMs may be added to a Firm Fixed-Price order, but the OLM CLIN itself must be T&M.
Current Authorized OLM Schedules
00CORP – Professional Services Schedule
03FAC – Facilities Maintenance and Management
56 – Buildings And Building Materials / Industrial Services and Supplies
70 – Information Technology
71 – Furniture
84 – Security, Fire, & Law Enforcement
738X – Human Capital Management and Administrative Support Services
A GSA OLM Ordering Guide is coming soon. In the meantime, check out these resources: