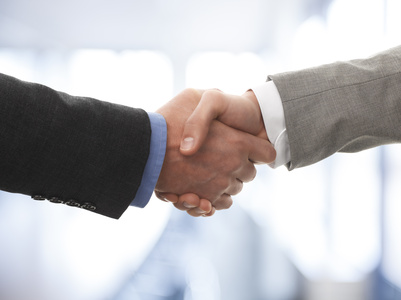 The Bipartisan Budget Act of 2013 was signed into law on December 26, 2013, representing the first time in five years that we've had a full-out federal budget. The reason that's a particularly good thing is because when there is a continuing resolution, the government just maintains current status quo operations. This gives them time to get agreements passed or legislation, but allows for no new projects, new starts, or new functions performed. This puts a lot of pressure on people, because it may mean that old tech and old systems can't be replaced.
This budget restores some of the sequestration cuts. The off-setting revenue side for the spending cuts that were returned into the budget represent things that were more long-term, such as tax effects and fees and so forth, but fundamentally we were able to increase the budget, which means in this case restore cuts that were made from the sequestration law. Obviously this is a good thing for everybody.
As well, the National Defense Authorization Act (NDAA 2014) has a couple of new things that go along with our previous discussion about the 2013 NDAA. There were two major sections that were designed for small business. First, there was a crackdown on rerouting work that had been in the small business program to large businesses. This is  particularly important because many small business contracts turn into large business contracts when the original company that had the contract grows beyond the SBA size standards.
It's understandable that the company wants to keep their contract, and I have much empathy for companies experiencing the growing pains of entering the mid-tier phase. However, rerouting that work represents the loss of opportunity for other small businesses, with one less set-aside contract that's out there.
Second, the NDAA provides additional incentives for prime contractors that give subcontracts to small businesses. I'll address this topic more in a future post.