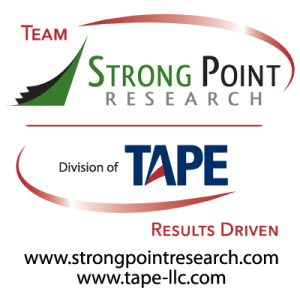 Whether at a brick-and-mortar location or an off-site venue, open house events are used throughout various industries to showcase a business's products and services to current and potential customers. This is especially true when competing for a complex government contract, which often requires the formation of a team in order to maximize capabilities, past performance, and resources.
In this situation, quickly branding the team is critical. An open house allows you to showcase your team's potential to the customer, the competition, and future employees. Time is always the critical variable – it's short and just gets shorter! Digital communication is the proven trend but sometimes it's not enough. Sometimes you need to get close and personal.
In planning an open house, you'll want to consider the following questions:
How will you promote your open house (e.g., social media, mailed invitations, phone calls)?
Why would someone want to come to your open house (what's in it for them)?
Where is the best venue for your open house (proximity to desired audience, parking, catering options, room size)?
What will you include in your program (e.g., formal speeches, ribbon cutting ceremony, demonstrations, educational presentations)?
What is the best time of day for your event (lunch crowd, after work crowd, or both)?
What refreshments will you serve?
How will you follow up with the people who attend your open house (e.g., registration table to capture contact information)?
For Team Strong Point Research | Division of TAPE (Team SPR/TAPE), our upcoming open house event provides an excellent opportunity to introduce our team: AMTIS, Inc.; ASI Government; CGI Federal; Project XYZ; and SIGMATECH, Inc. to the Orlando, FL community.
Our "Results Driven" team is engaged in a full spectrum of professional, managerial and technical services with specialized expertise and capabilities in modeling, simulation, and training. As a team, we offer the government the lowest risk solution with the highest level of commitment.
Team SPR/TAPE cordially invites you to attend our open house to learn more our team and upcoming opportunities. Enjoy refreshments while networking with our company representatives as well as the other attendees. Come and explore our company's values and cultures. We look forward to meeting you and establishing a continuous connection!
Team Strong Point Research | Division of TAPE (Team SPR/TAPE) Open House
When: Thursday, November 6, 11:00-18:00
Where: Radisson Orlando – UCF, 1724 Alafaya Trail, Orlando, FL 32826
More information: 407-545-3366 or Team.SPR-TAPE@tape-llc.com